March 31, 2021 now
This is the total number of employees for the entire Kaga Electronics Group. The number of employees working at our overseas factories is increasing. Non-Japanese employees currently account for a larger percentage of the total workforce. The Kaga Electronics Group has become truly global.
In the fiscal year ended March 31, 2021, Kaga Electronics posted consolidated net sales in excess of 422.3 billion yen.
It is the goal of the Kaga Electronics Group to continue to improve its earnings performance moving forward.
We have 2,000 suppliers. Our advantage is that we are an independent electronics trading firm which frees us from the constraints of affiliations and allows us to handle the products of our choice.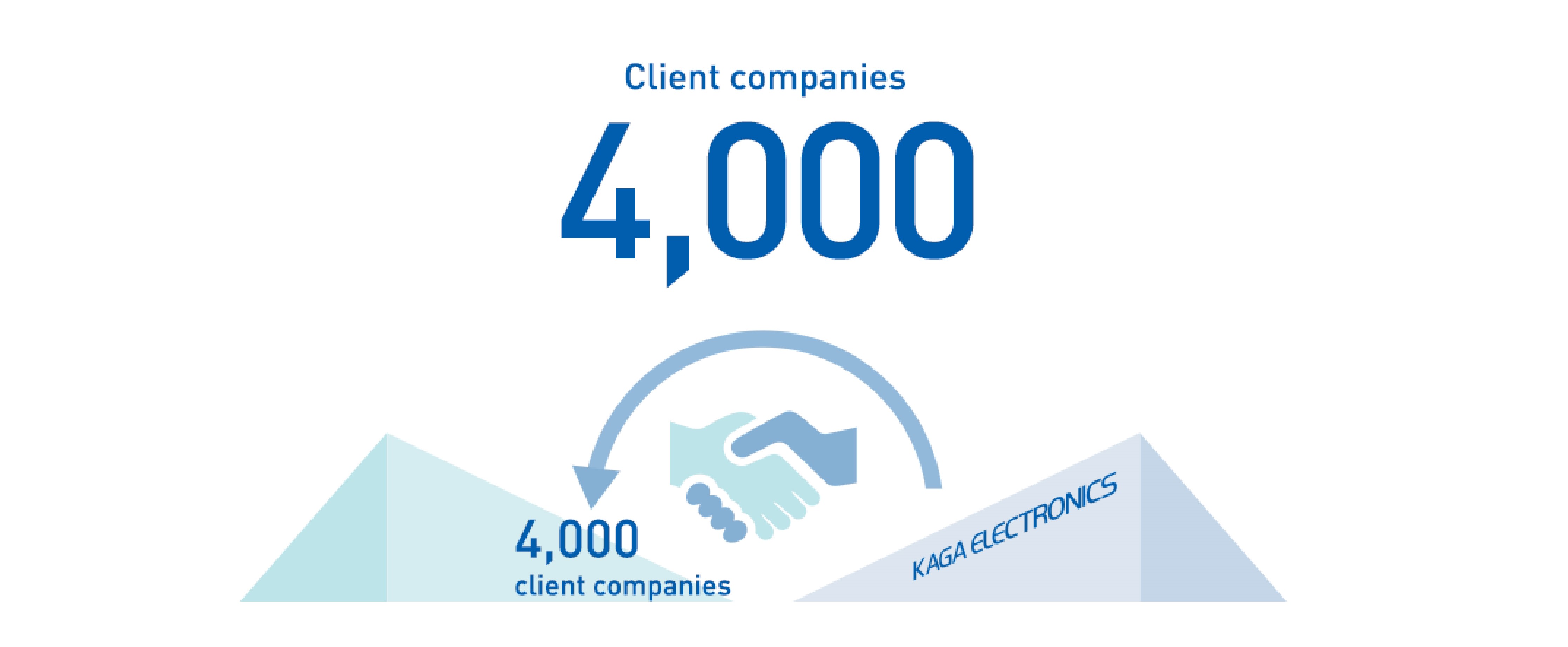 We have a total of 4,000 client companies. A recent technological innovation in electronics that has been featured in newspapers and covered by other media is Internet of Things (*IoT). We believe this will increase the number of business transactions with customers that previously had no link with the electronics industry.
*Internet of Things: New services and business models, or technologies that connect all things through the Internet.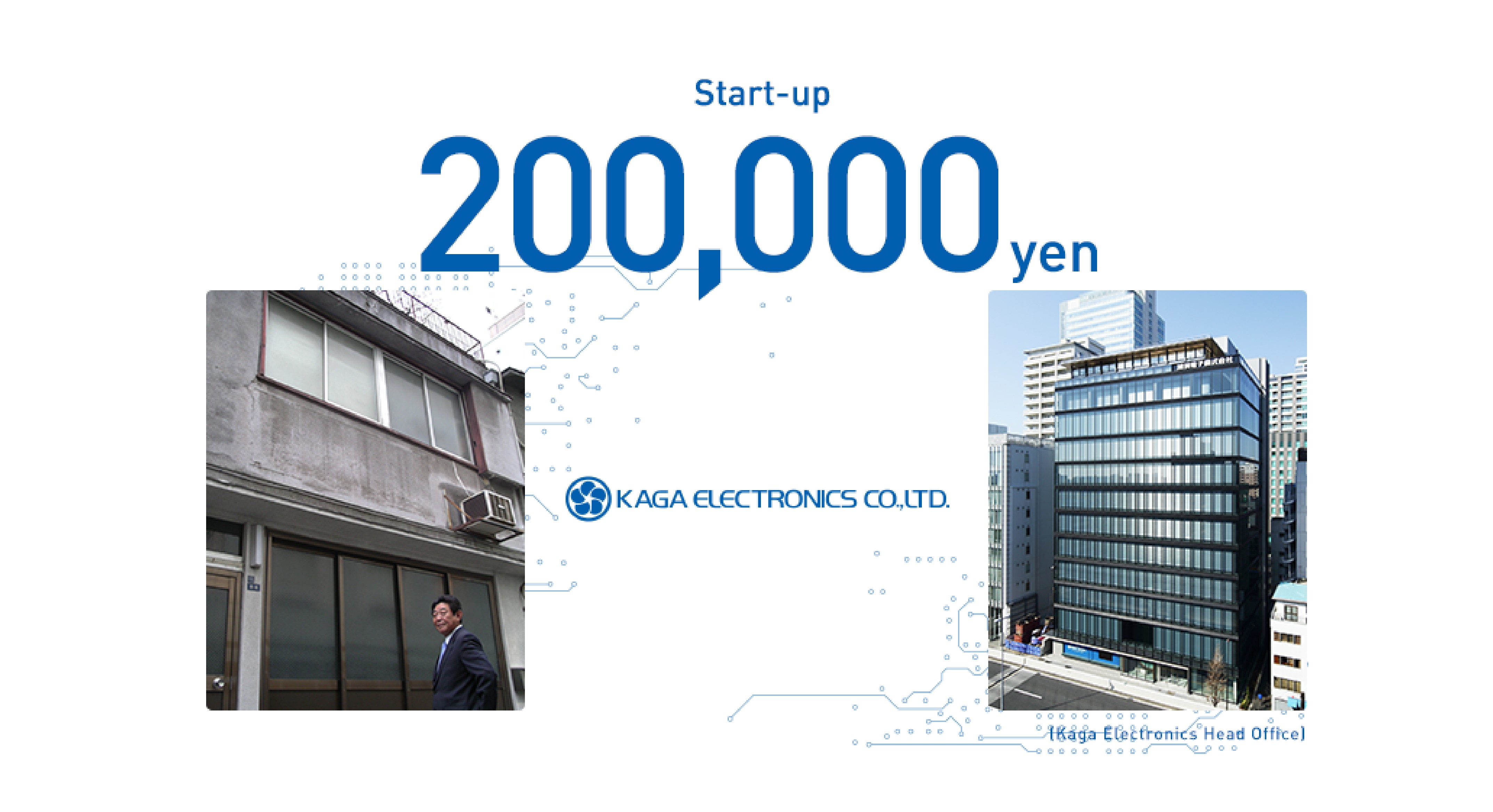 Isao Tsukamoto, the founder of Kaga Electronics, started the company with a start-up loan from his parents of 200,000 yen.
200,000 yen in 1968 is the equivalent of 3 million yen today.
This is the total number of companies that comprise the Kaga Electronics Group.
Kaga Electronics carries out the group management of 22 domestic subsidiaries and 42 overseas subsidiaries.
March 31, 2021 now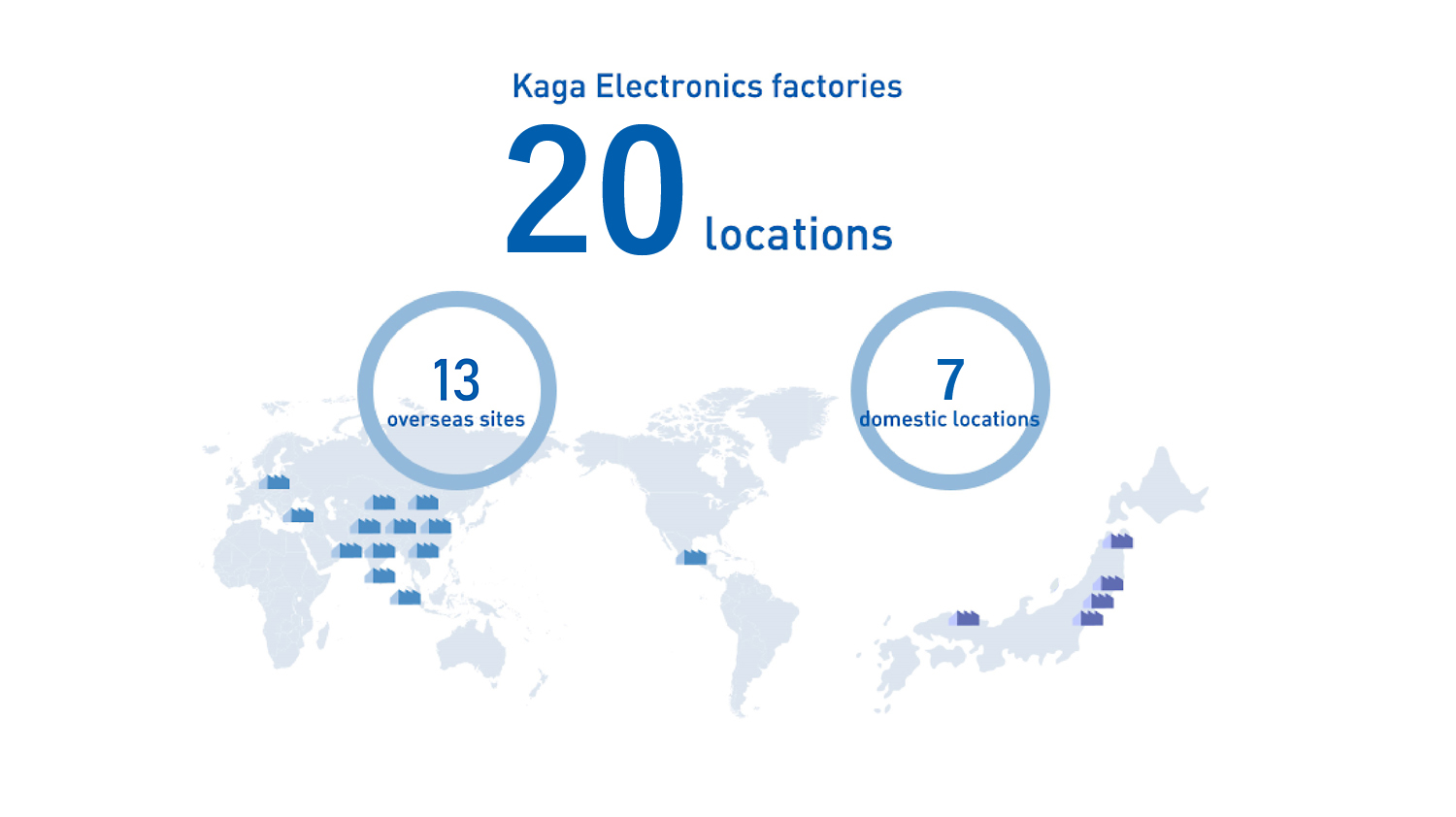 This is the total number of Kaga Electronics factories in Japan and abroad.
8 domestic locations
kaga Micro Solution Co., Ltd., a subsidiary, has offices in Niigata, Yamagata, Iruma, fukushima
KAGA EMS TOWADA CO.,LTD.
a subsidiary, Headquarters factory, 2nd factory
Kyokuto Electric Co., Ltd. a subsidiary, Yabase, Urayasu, Nakayama factory